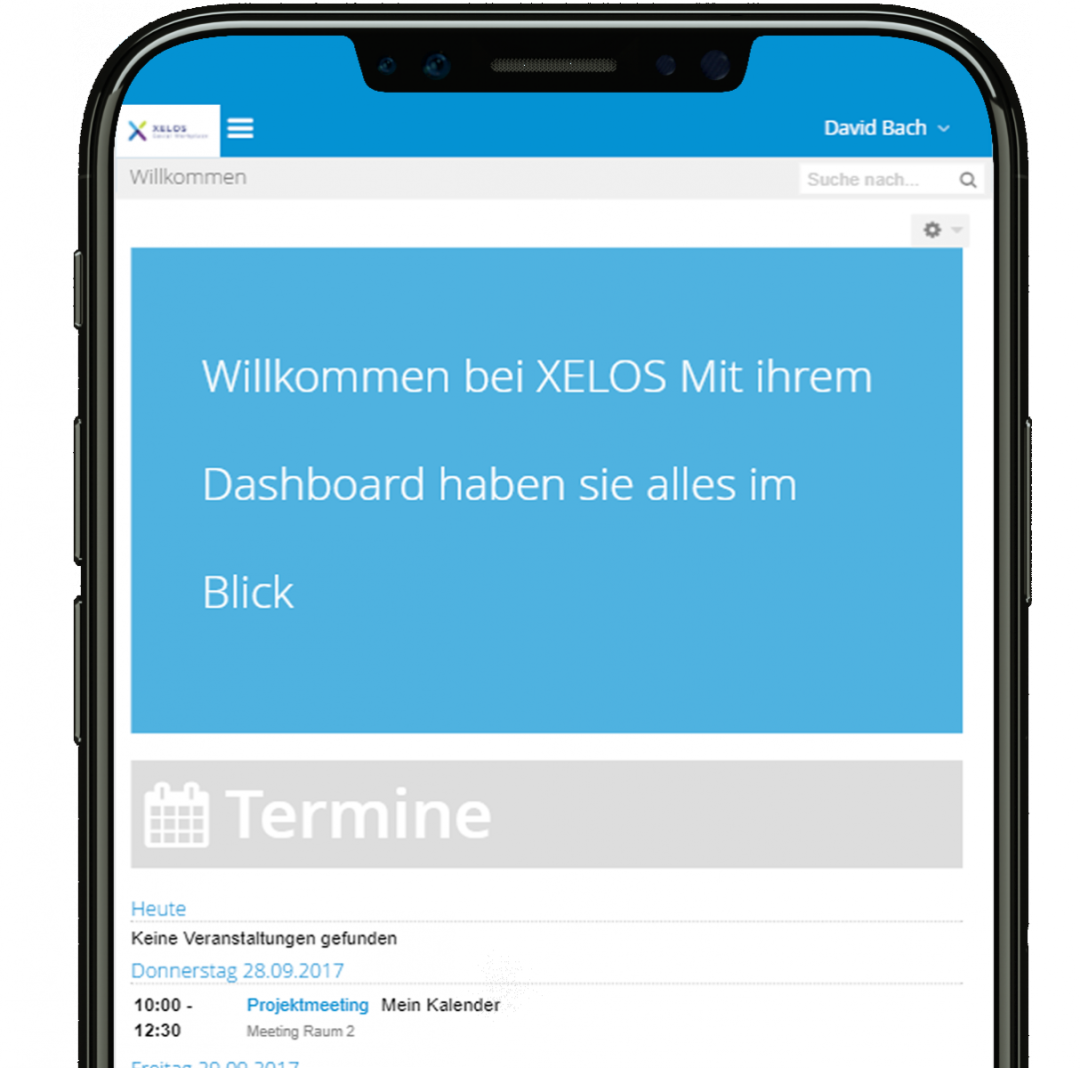 Accessible Everywhere
Modern social workplace solutions like XELOS allow your employees to access important info they need for their every day tasks - goal oriented, uncomplicated and in real time. Accessible via web browser and our native apps for iOS and Android both, XELOS supports your users even on the go. Especially profitable for companies with several locations, as XELOS simplifies communication between separate branches and departments.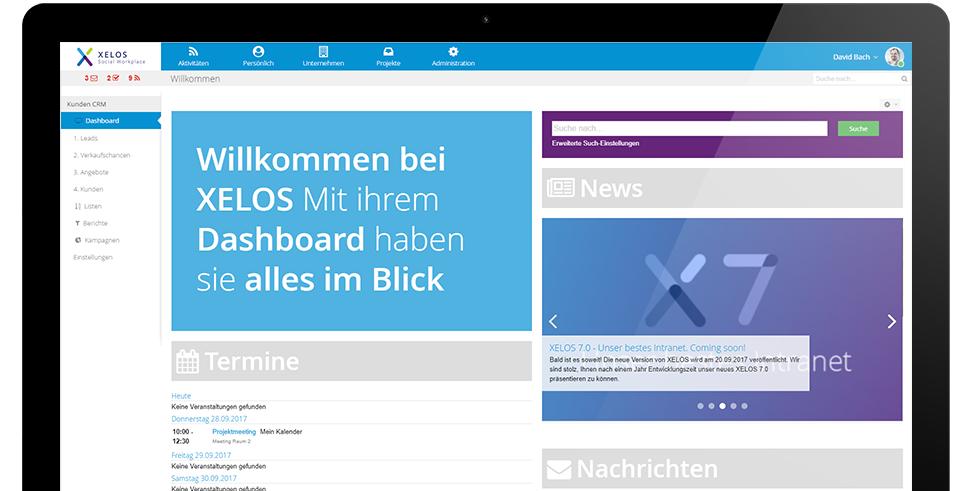 A Central Point of Contact
Our XELOS dashboard functions as the first point of info and contact within your platform: at a glance, users will find company news, appointments, events and to-dos. According to every user's personal needs and area of responsibility, the dashboard can be configured with portlets that allow you to adjust the type and amount of info displayed.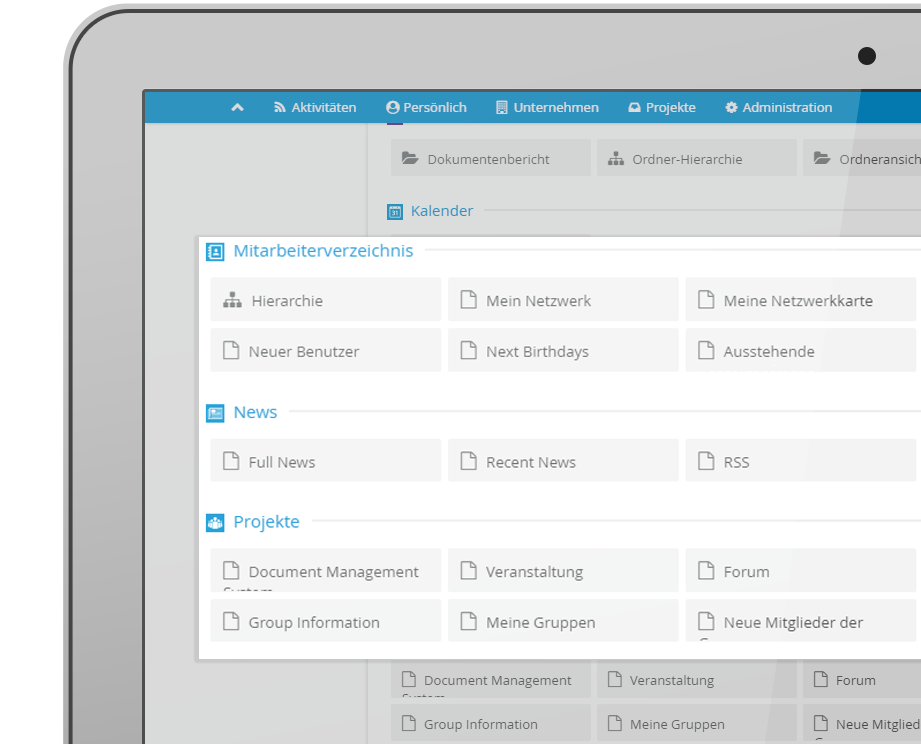 Dynamic Content
You want to see who's online or keep an eye on upcoming birthdays? Easily done with portlets which can be added to your CMS pages comfortably. New forum posts, project activity, external news via RSS feed - thanks to the granular way XELOS allows you to set rights within your platform, every user will only receive the info they want and need.

Flexible, Adaptable
We know that every company has unique needs and expectations for a social workplace solution. XELOS has a modular build and can be adapted to whatever you need - whenever you want. Whether you need personalized workflows, customer management or a digitalized HR area, we're happy to tell you about the multitude of possible applications. Always tailored to your expectations.