Tend your Customer Relations
Keep your data up to date

Using the CRM add-on for XELOS, you can bring your customer and supplier data into your social intranet. No need to switch systems anymore!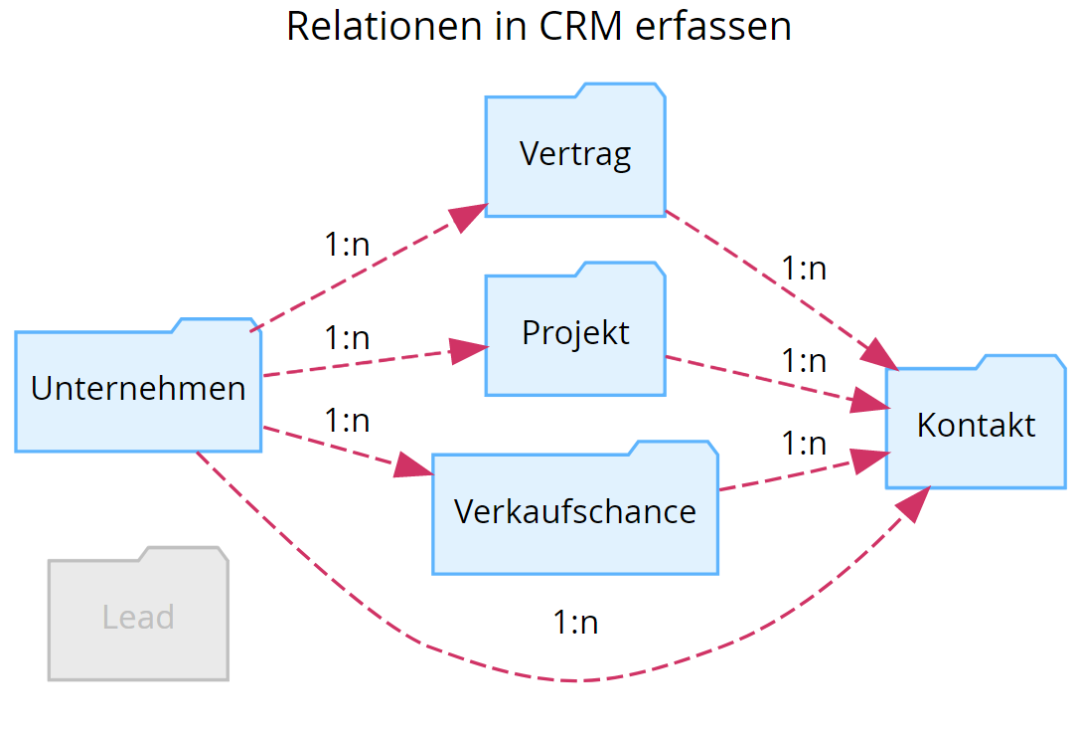 Multi-relational Databases
Create as many contacts as needed and relate them to each other. Multiple contacts within one company, different contracts or offers, everything can be connected the way you need it to be. As flexible as your team.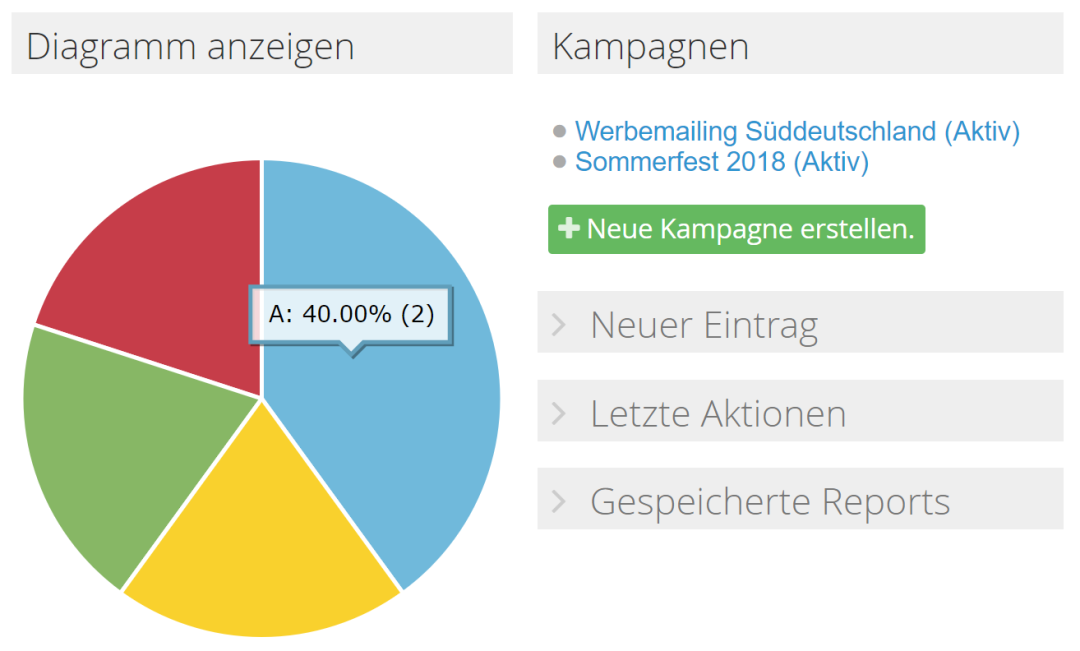 Customizability
The CRM portlet allows you to decide which info is truly important for which user group. All data such as address, location or contact info can be customized and put into tabs. Dynamic categories are also possible - attach workflows or a document management and watch your team's productivity rise.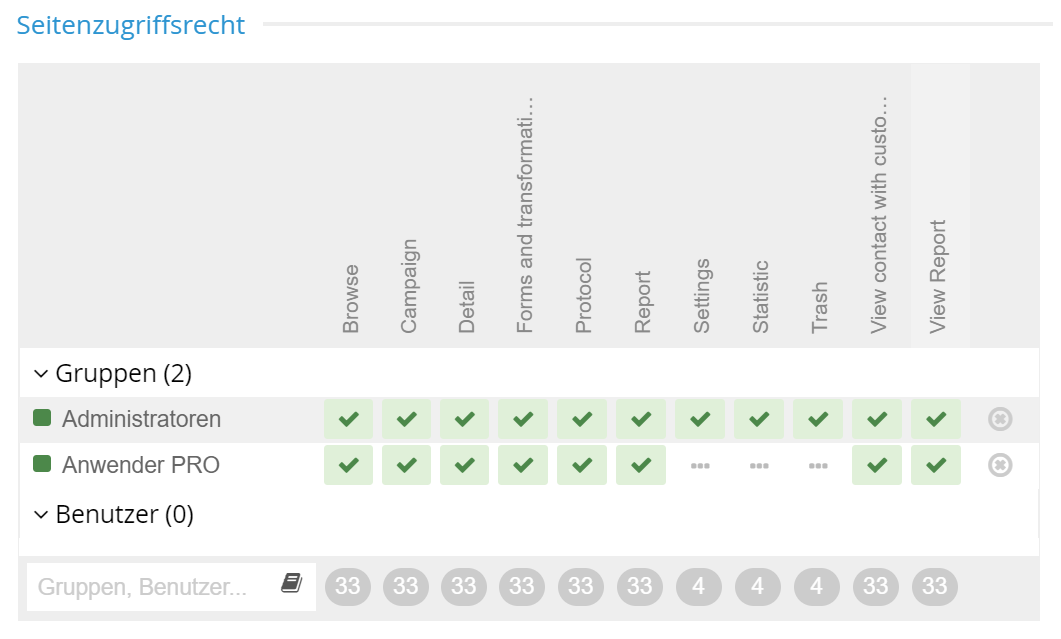 Manage Rights
Different categories of data need different rights for the users who have access to them. From just reading to admin rights, you can decide who needs to be able to do what.

Campaigns
Make your Marketing Successful
Arrange your data in campaigns to track and analyze your marketing success. Recognize possible bottle necks early with the diagrammatic depictions XELOS offers.

Statuses
Erstellen Sie beliebige Stati zu Ihrer Kampagne, kennzeichnen Sie diese farblich und fügen Sie die entsprechenden Kontakte einzeln oder per Massenaktualisierung hinzu. Somit haben Sie den Fortschritt Ihrer Kampagne immer im Blick.
Create individual statuses for your campaign, mark them with different colours and add contacts singularly or in bulk. Keep an eye on your campaign's progress.
Filtering
Plenty of options exist for filtering and evaluating your campaigns, showing you exactly the data you need.

Export Opportunities
You'd like to use your compiled data for a newsletter or info mailing? Just select the columns you need and export them into common table formats.

Analyze Campaigns for Sales and Marketing
Recognise Potentials quickly and Optimize your Internal Processes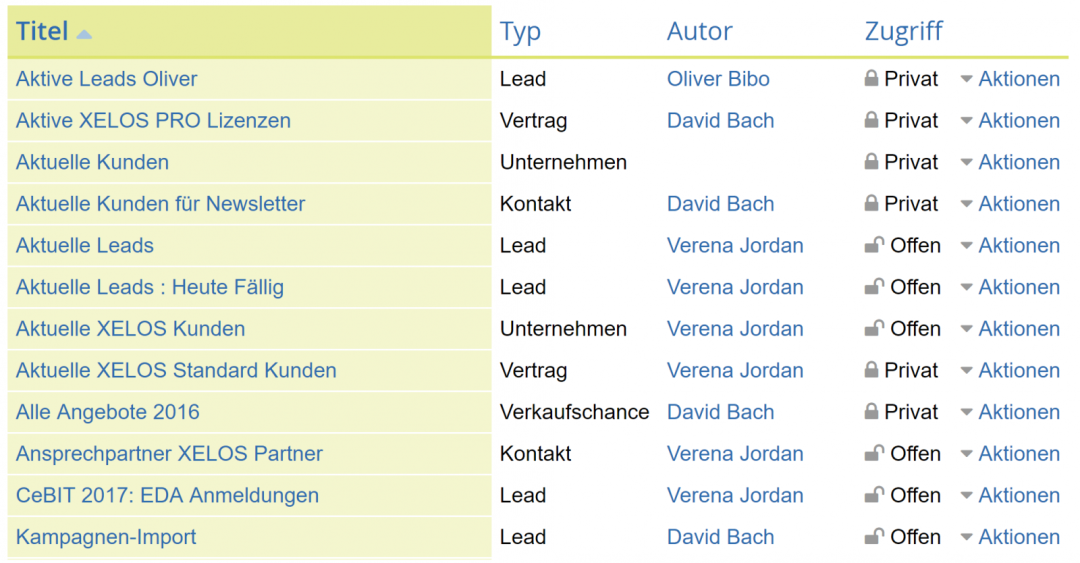 Reports
Compile data for different uses with our reporting functionalities and keep an eye on current customers, running contracts, potential sales, newsletter sign-ups and much more. Use filters to pinpoint exactly what you need. The system will dynamically add to the report as soon as new data with the same criteria is created.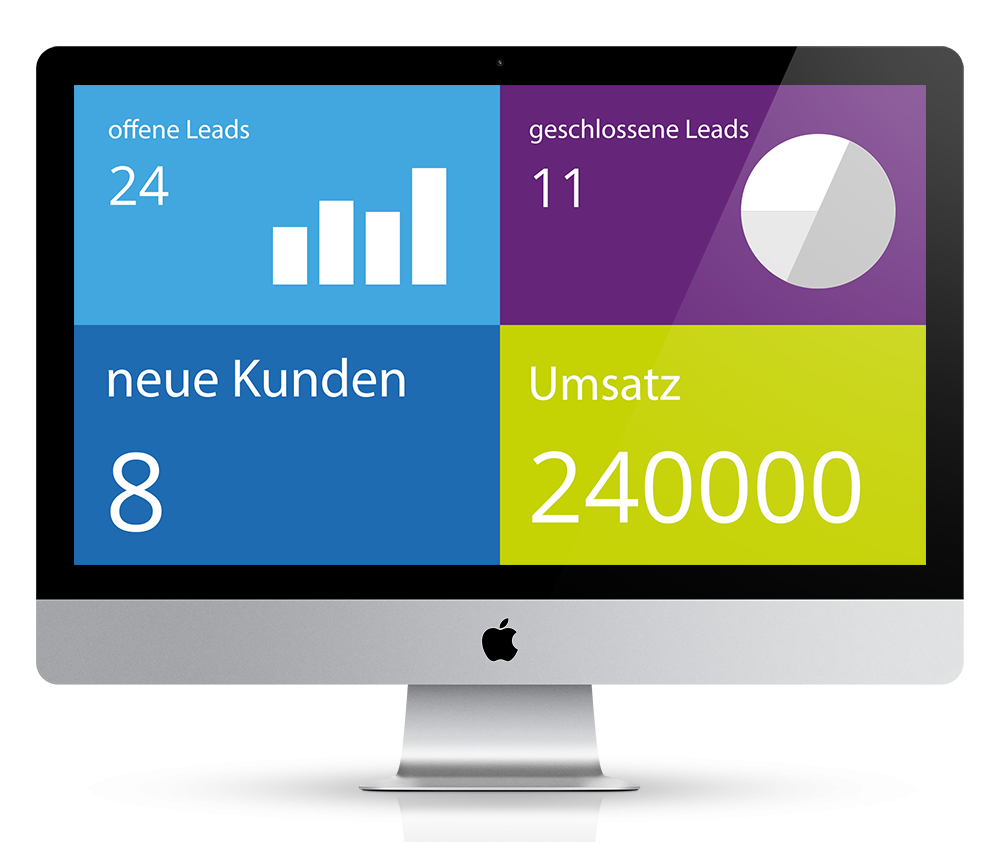 Dashboards
Don't keep your compiled info in dusty databases only - let XELOS display them visually for you! If needed, we'll create individual dashboards for you which serve as an overview. The displayed data may come from your XELOS CRM or even third-party systems.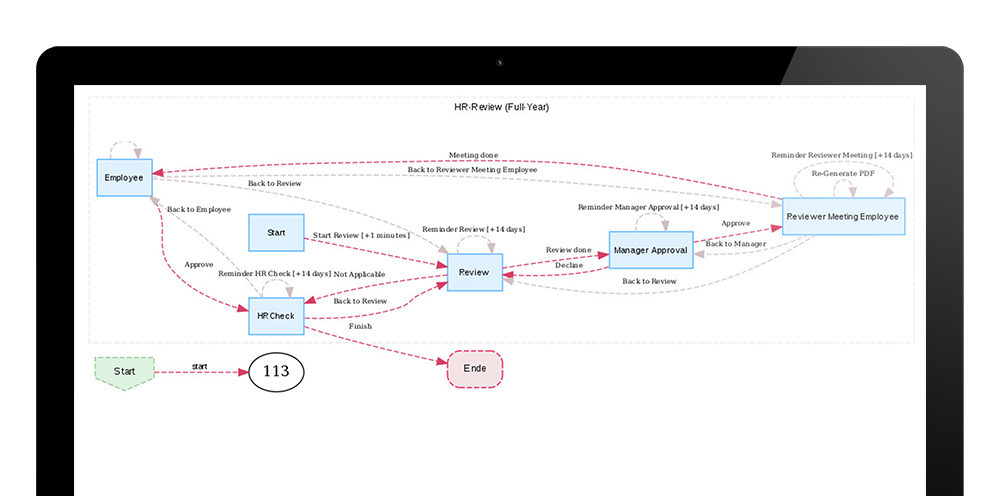 Workflows
Digitize and monitor your processes with our workflow engine. No more printed requests that get lost in the shuffle and have to be filed. Build them digitally to your specific needs and enjoy the improved efficiency.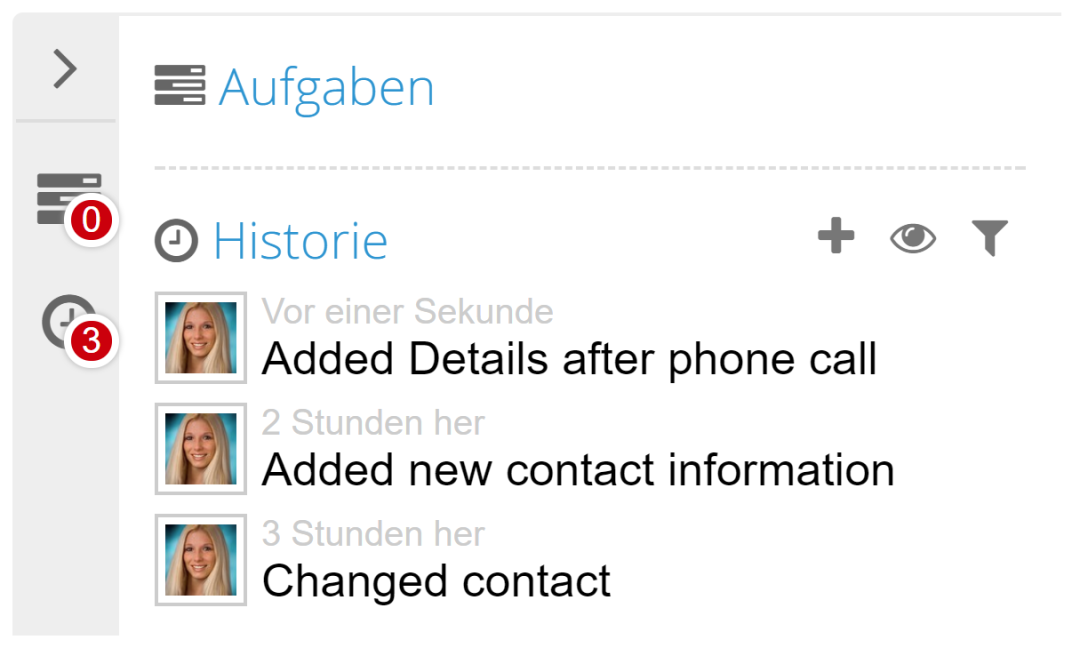 History
Every point of interaction between your team and the contact is digitally filed - making it easy to retrace every step.