Automating Processes
At the Press of a Button
Up your team's productivity with an efficient Social Collaboration solution like XELOS. Successfully digitize your company's processes with us!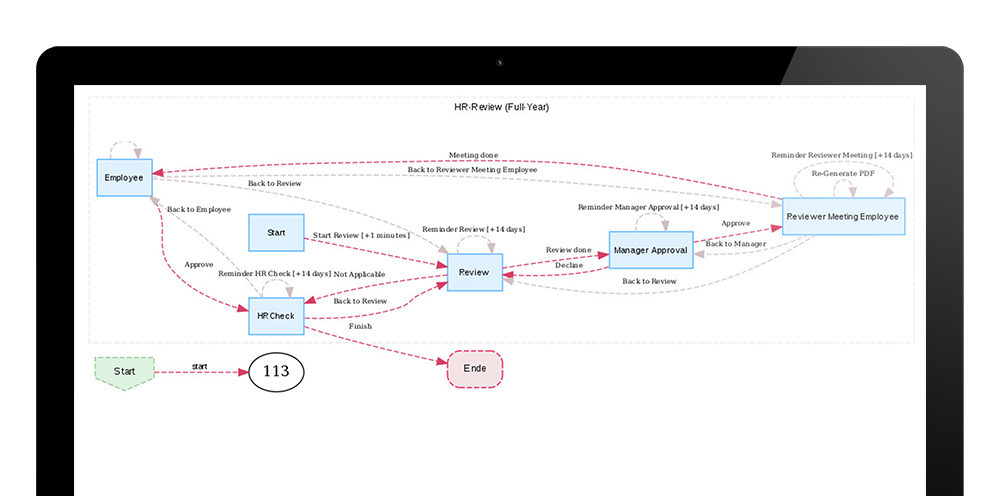 Workflows
Use our workflow engine to digitize and monitor your own processes. Say good-bye to vacation requests needing to be printed, approved and filed. Streamline your release processes by integrating them digitally into your platform, just the way you need them.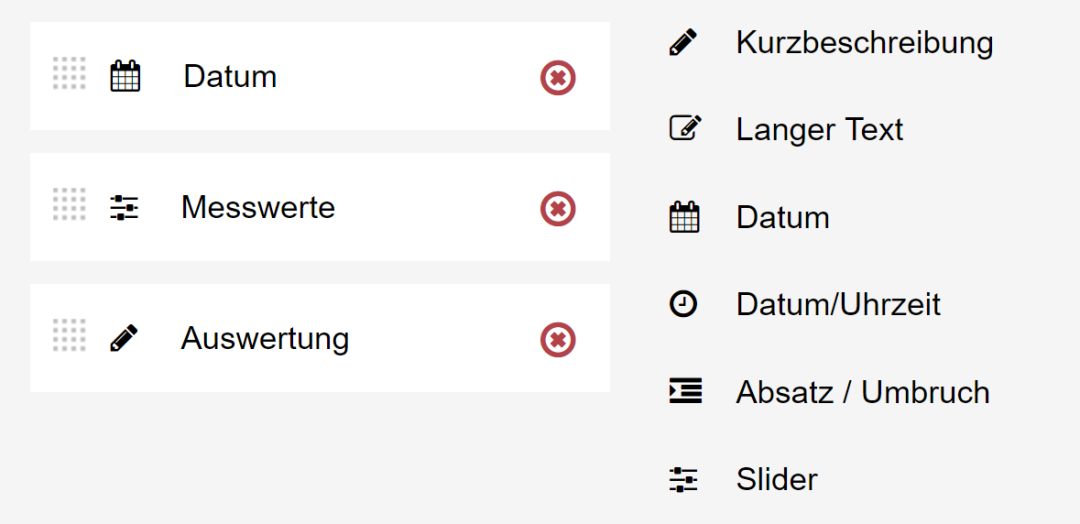 Forms
The XELOS form editor allows you to create your own forms, i.e. orders, requests or polls. It includes a variety of tabs like check and text boxes, drop-down menus, files and much more for you to create forms that serve you. They can be combined with workflows to digitize your processes also.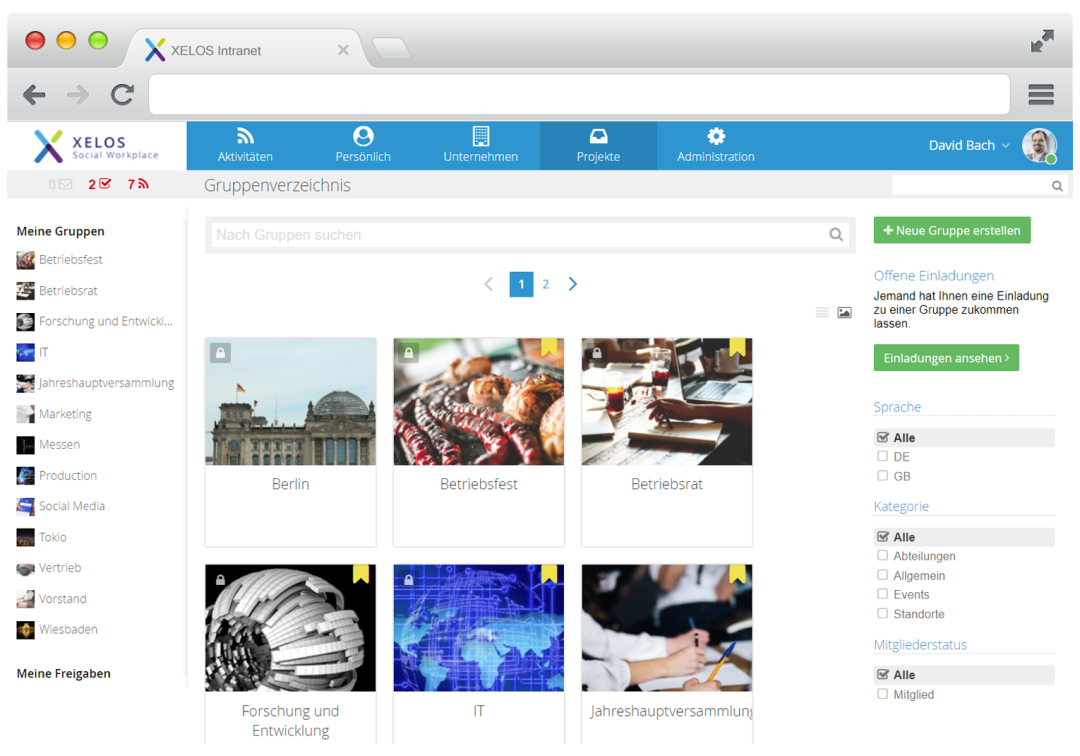 Virtual Project Groups
Groups allow you to form and connect a team around your project or department - even between different locations. Use the activity feed, document management, task board, calendar, news app, wiki or forum as needed to give your team every resource they could need to excel.

Find Experts
Finding the right contact - fast and comfortable
Find your expert by searching for experience, niche skills or special knowledge. The user profiles are fully customizable and make it easy to focus on the important parts.

User Profile
Every user gets a profile to fill with info about themselves. From contact info to special skills, every tab is customizable.

Filtering
Filter the employee list by department, location, position... and find experts quickly.

Personal Contacts
Close contacts or teammates can be added to your personal contacts, making it easy to stay connected and up to date.

Your Social Workplace - Digitalization Central for your Company
Profit from many Connections with XELOS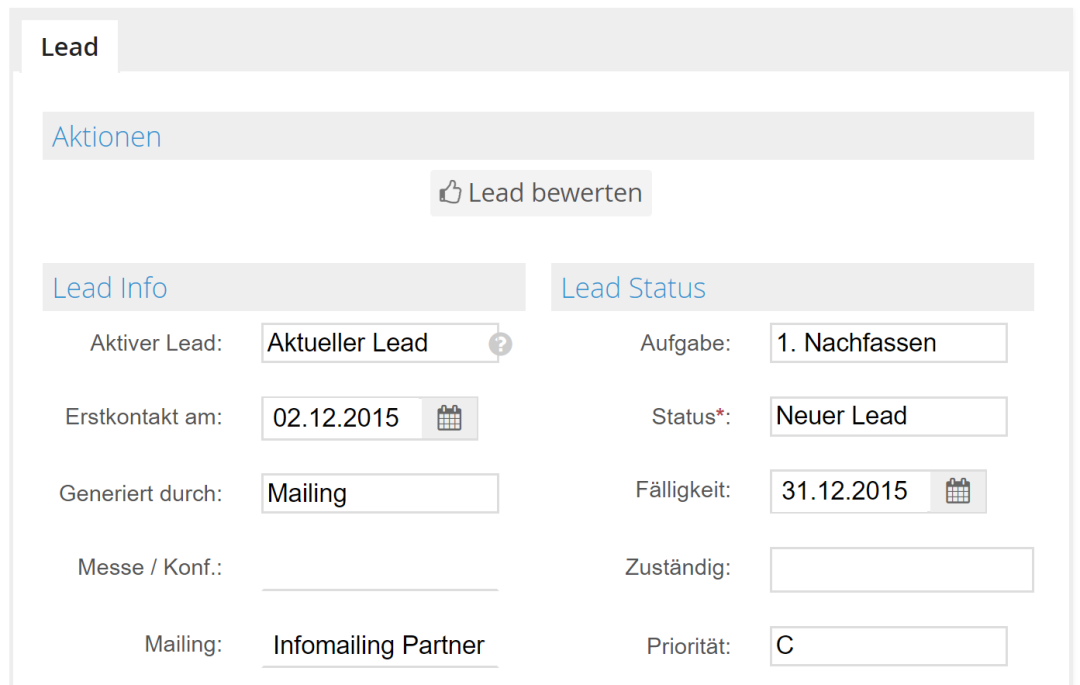 Flexible Databases
Connect your data concerning customers, suppliers, contracts and much more in our flexible, multi-relational database system. Use our smart database designer to define new tabs, entities or relationships and retrace your steps in the history of every entry.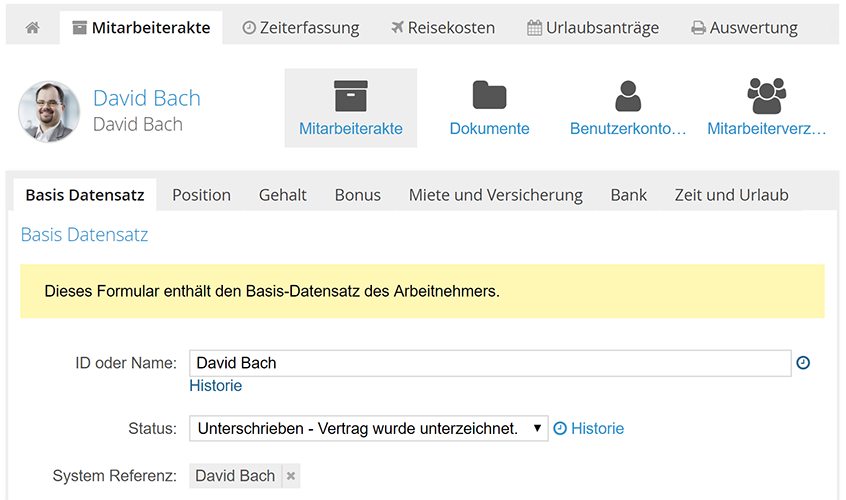 Human Resource Management
Support your HR team with digital employee files and digitized processes for time off, sick leave, travel costs and time recording. Backed by workflows and internal hierarchies XELOS makes sure every request is sent to the responsible person, and only eligible employees can access sensitive data.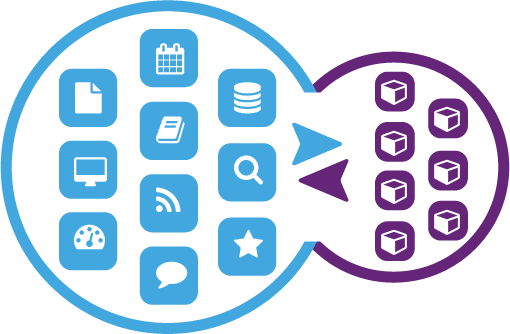 Plenty of APIs
Connect XELOS with other systems you need using both standard and customized APIs. Standard includes Active Directory, LDAP, REST, SOAP, WebDAV, Microsoft 365 as well as ZAPIER and Elasticsearch.