Interact with Colleagues
Direct communication via XELOS
XELOS improves your internal and external communication. Spare yourself a confusing tangle of internal group emails with our embedded chat and contact your coworkers in real-time. Comment on colleagues' posts and files in your social activity feed and use social features such as likes and mentions to quickly and easily exchange ideas. XELOS also allows you to share important news and suggest interesting content to your team.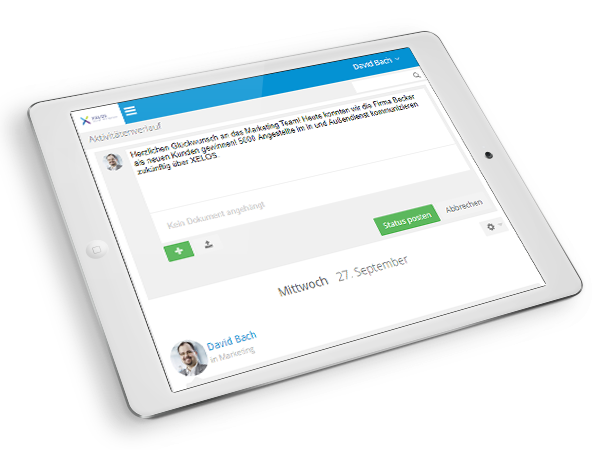 Status Notifications
Share your opinion or expertise on a topic or post via status noficiations. Explore what's happening across your company or check up on project groups. Your social activity feed holds all relevant activity concerning projects statuses, tasks and developments for your portal. Announce important info for your projects or refer to meetings and dealines. You can also follow your coworkers or separate documents so you'll never miss another piece of info!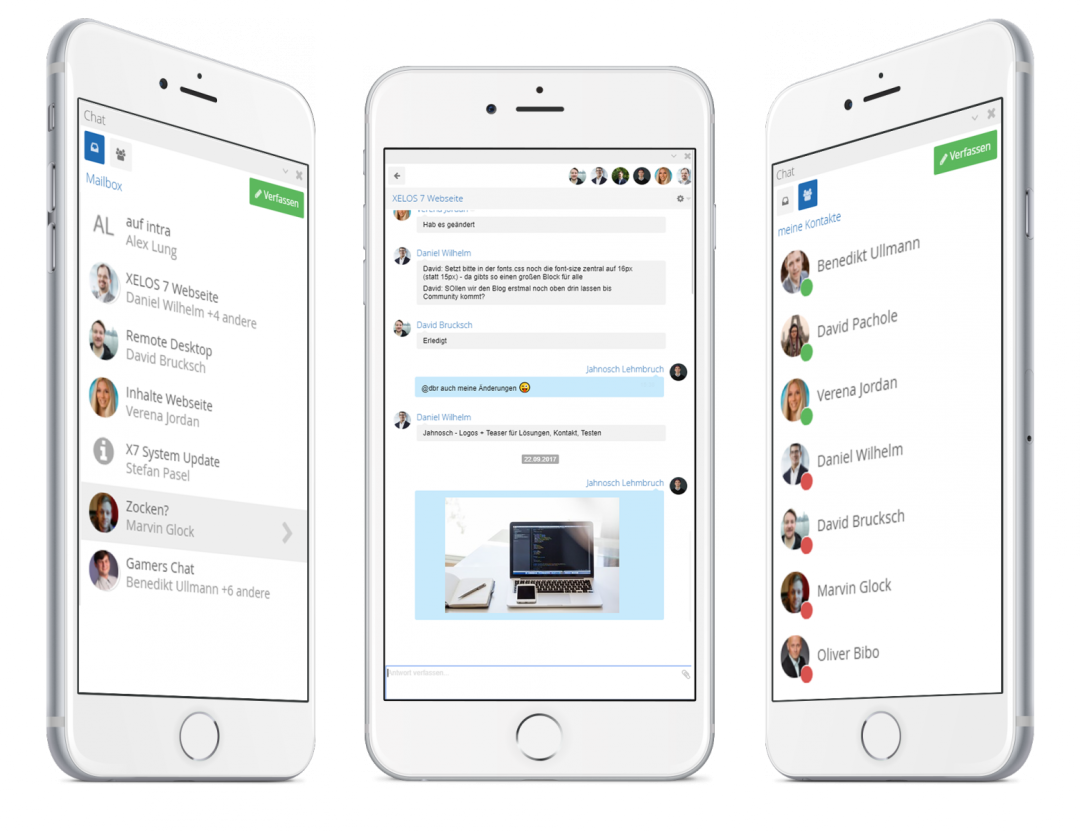 Chat and Messaging
Stay on top of topics with the new XELOS messenger. Send and answer messages in real time; different than with emails, you can check who's online and available right away. Notifications ensure you never miss a message again.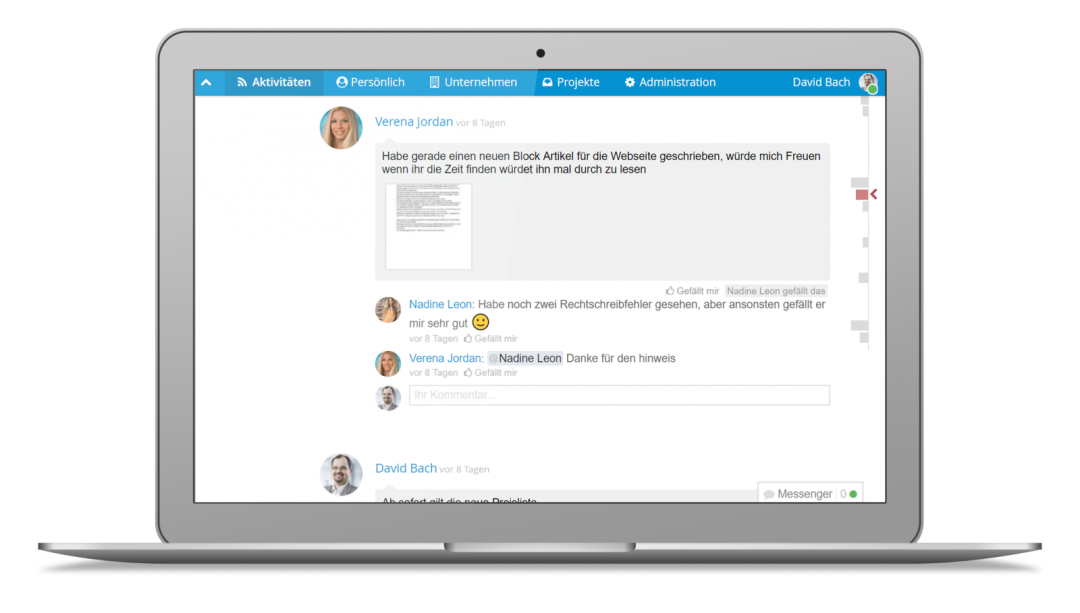 Comment on Content
Start a conversation right by the document you want to discuss. A time consuming back and forth via email can be avoided by inviting your coworkers to join the discussion right where you want it - in your social workplace.

Fast Feedback
Social Features in XELOS
Social features make you more efficient: notifications let you know about reactions or comments concerning your content. Make use of this quick feedback and avoid possibly missing deadlines.

Likes
Like someone's content to let them know it was helpful to you.

Mentions
Mentions allow you to inform your coworkers about interesting and relevant news or documents.

Notifications
XELOS notifications let you know when someone interacted with your content or mentioned you.

Reach Many with Less Clicks
Keep your team in the loop with XELOS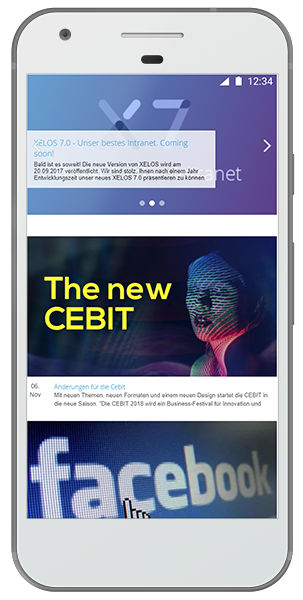 News
Innovate your internal communication! Our news module allows you to distribute important notices, news and appointments to your coworkers, either all of them or just certain audiences. Our WYSIWYG editor allows formatted text, pictures, links and documents and features several release options.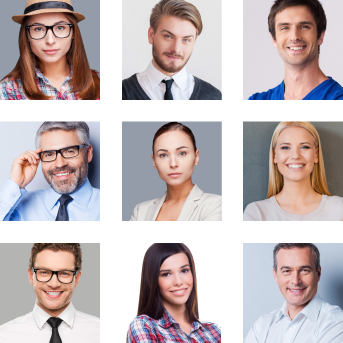 Newsletter and Circulars
Keep your groups informed, whether project group or department. Important or last minute notices can also be set to be confirmed. Group mail can be sent right from your XELOS, no need for email chains.