Complete Flexibility
A Plethora of Group Apps
Create group rooms for different projects. An easy to use rights dashboard and with several apps to mix and match, XELOS groups allow you to connect in every area. Make use of our wiki, forums, news, document management and KANBAN board for tasks!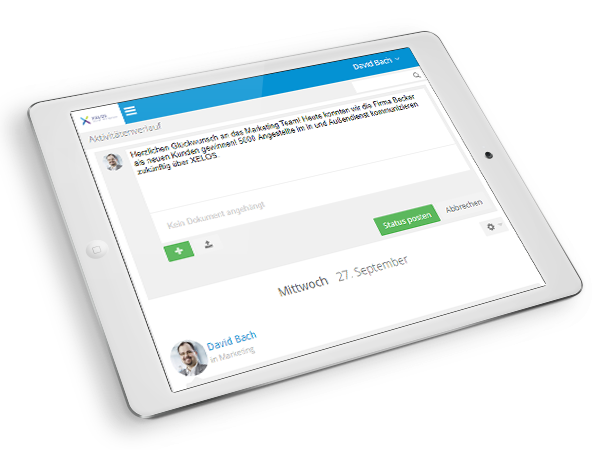 Feeds and Streams
The activity feed is the central communication and info hub within your project group space. Microblog, comment on other users' posts and steer your coworkers towards interesting info and relevant documents.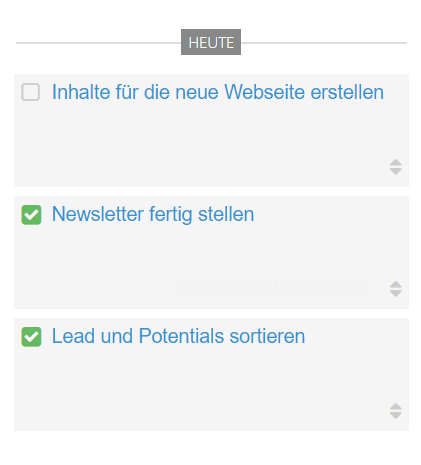 Tasks
Thanks to the task management module, keeping an eye on projects and to-do's within your group was never easier. Create tasks, delegate them to coworkers if needed, prioritize in KANBAN boards and attach deadlines. XELOS will remind you of tasks you set for yourself and marks their priority as well as the remaining time until your set deadline. For easier collaboration, you can create tasks directly for the document in question.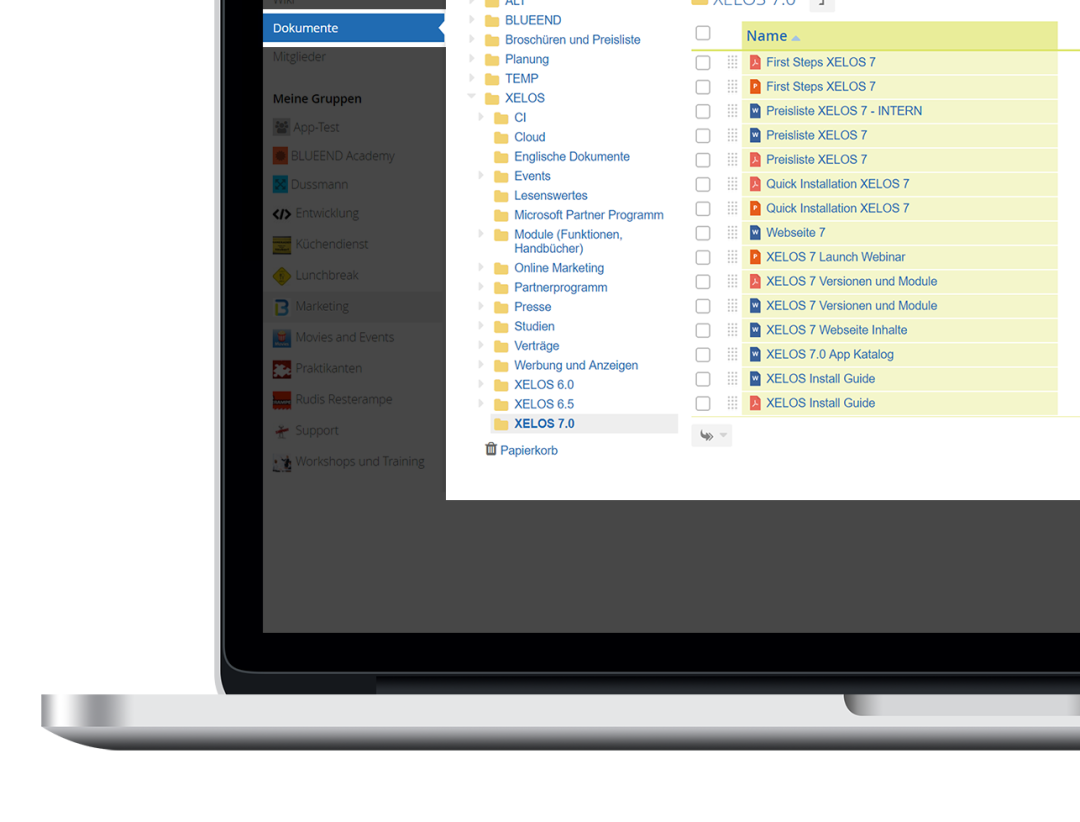 Documents
Our DMS manages all relevant documents directly in your project space. Docs can be edited communally, centrally saved and distributed. Retracing edits is easy with the integrated versioning function, at any time. Your XELOS system merges seamlessly with your Microsoft 365 - open, edit and save Office files without having to download them to your computer.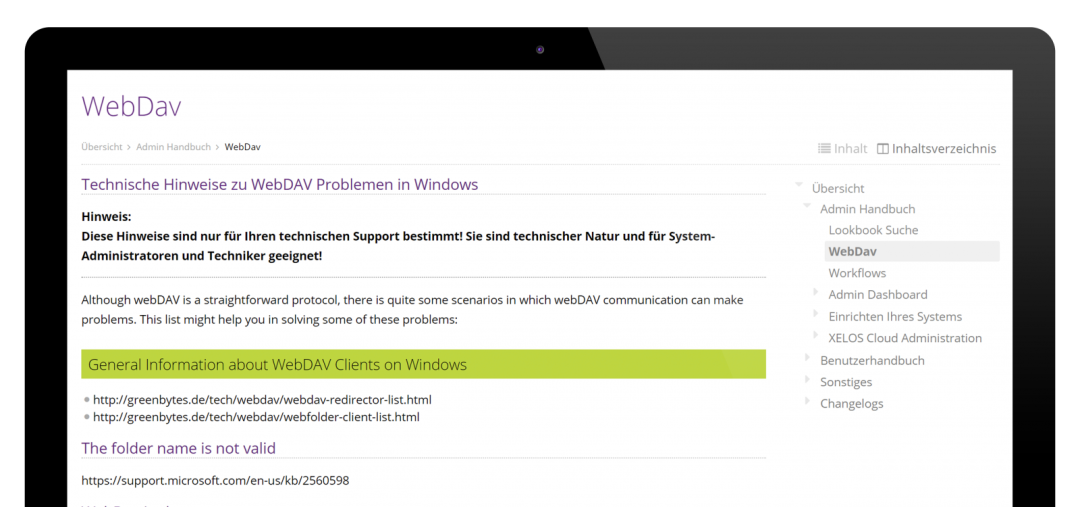 Wiki
Save important info regarding your topic with our WIKI tool right in your project space. Access your team's knowledge and expertise and jump start your project efficiency! Thanks to the integrated versioning you'll never lose another piece of info.

Forum
Share Ideas and Opinions Easily
You're not just looking for info but direct feedback? There are questions to be answered? A forum offers all that and more. Collect your team's opinions, ideas and expertise and use them to grow your project.

Discussions
The Discussion category offers a space for any and all topics and can be moderated with unique rights.

Ideas
Idea management is a great way to engage your team and uncover new paths. Vote for and discuss ideas to get a detailed overview.

Questions & Answers
Ask questions and get answers from your team. The best answer will be displayed right below the question for quick info without having to read the entire thread.

Blackboard
Forums don't always have to be work related - start a running group, find a new tenant for your apartment, plan a movie night! Blackboard entries have a definite deadline and will be archived automatically after.
Successful Projects with XELOS
Create project groups quickly with templates or adjusted to your needs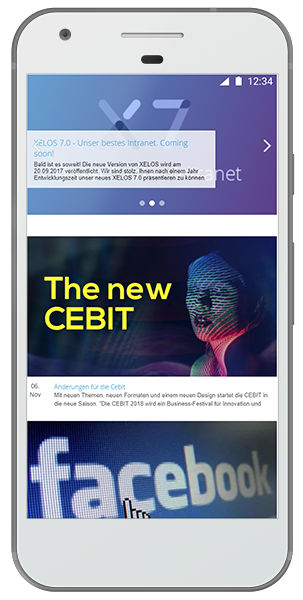 News
A better solution to internal communication! Use our integrated News tool to communicate notices, announcements, news or appointments to your user groups. It uses a smart WYSIWYG editor that shows exactly what the text will look like later. Add pictures or documents and choose a release date!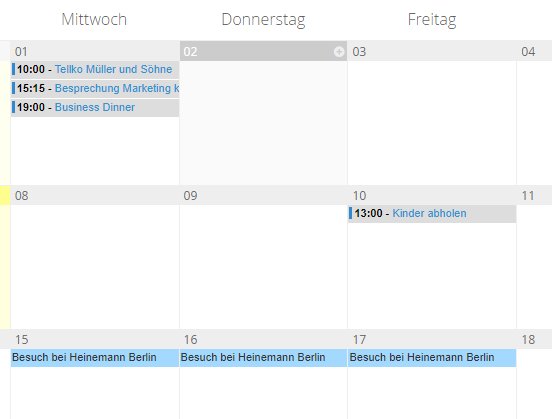 Calendar
The XELOS calendar shows important appointments and deadlines that are relevant for the logged-in user. Create appointments, invite coworkers or schedule meetings with your team.