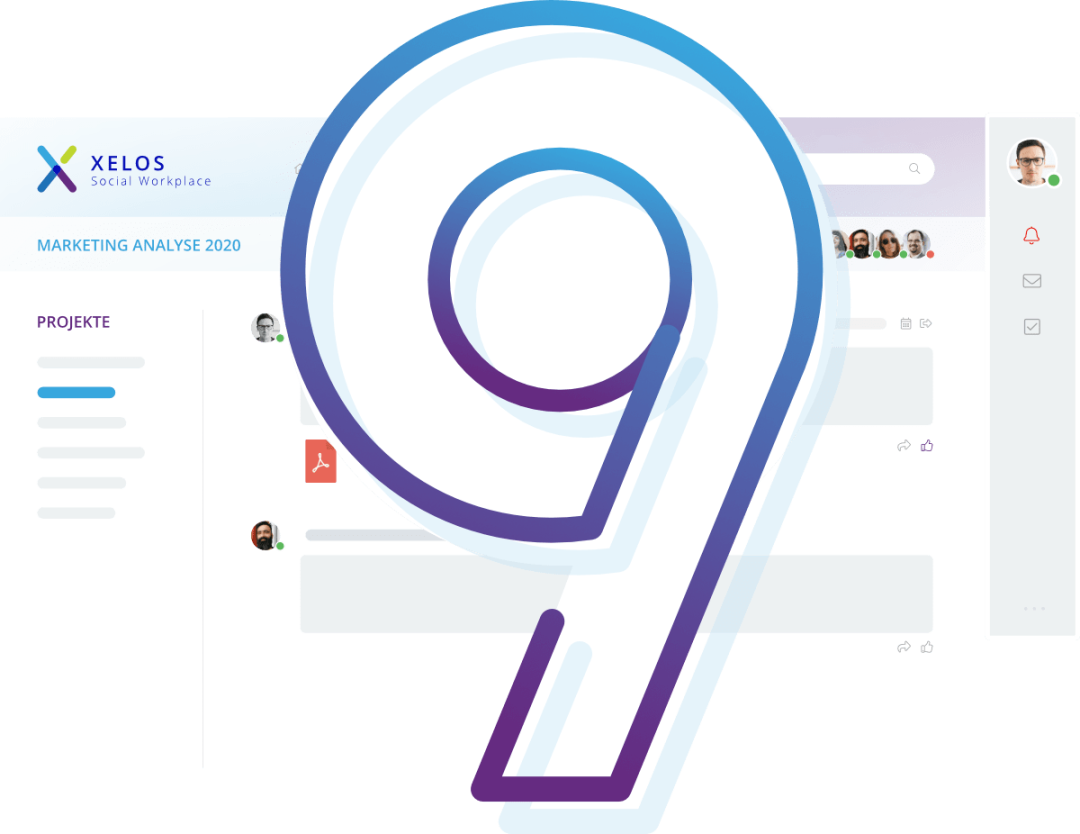 New XELOS Design
A fresh breeze for your platform
We thought up something special for XELOS 9. The most expansive update concerns the UI! Our new theme lives modern minimalism and focuses you on what's really important: your team and your content.
Connect more easily and distribute important content
Many new features to make your collaboration more comfortable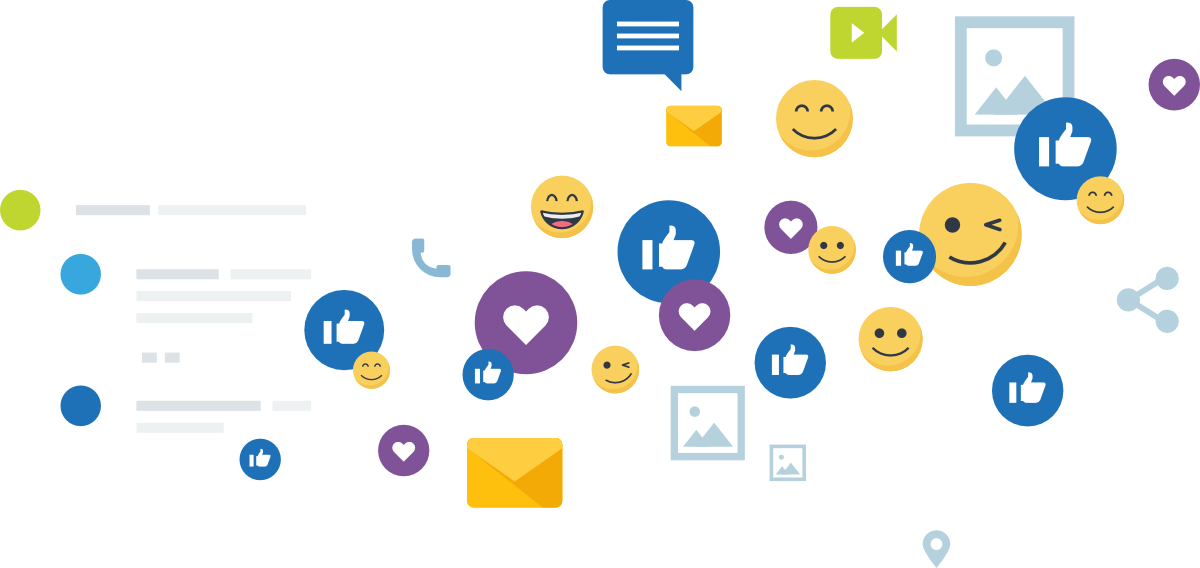 Follow
Improvements for our follow feature allow for forced-follow options for users. This is especially useful if you need to quickly and safely distribute important announcements.

Notifications
There's too much on your to-do, many tasks demand your attention? That's when you don't need any distractions. Optimized control for your notifications allows you to decide what's really important right now and what can wait until later.
Recipient Groups
Responsibilities may change over time, which is why you can now not only follow separate users, but full areas of interest also. This ensures the stability of your info chain, even if someone's job changes.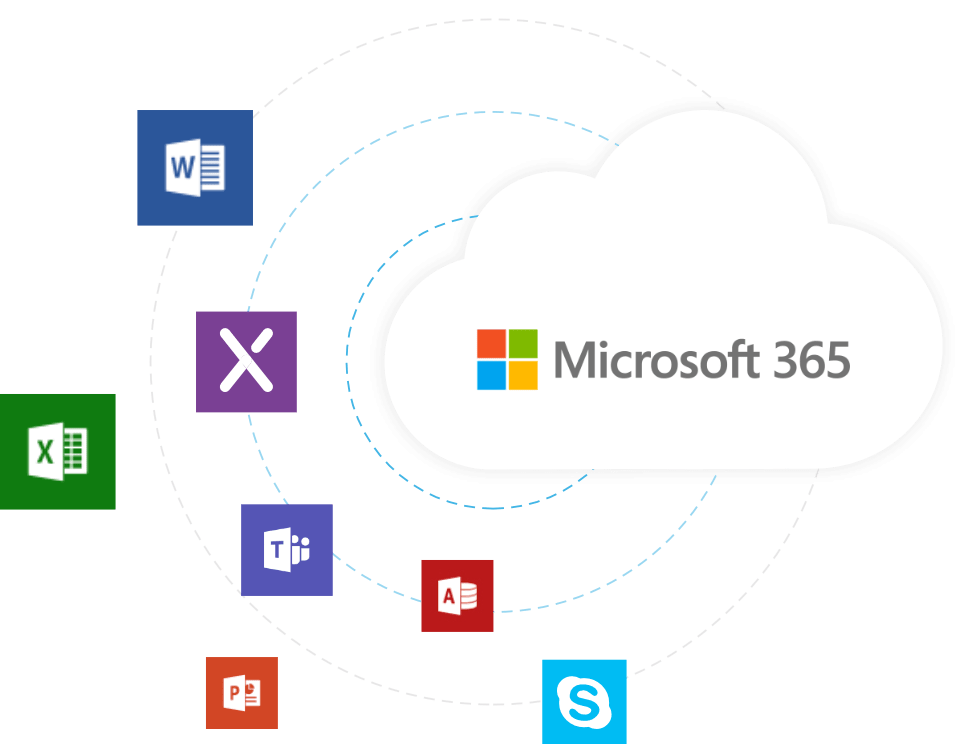 Microsoft 365 Integration
XELOS as part of MS Teams and Office 365!
Microsoft 365 has become almost synonymous with office culture. Working efficiently demands intelligent connections and frictionless collaboration, which is why we focused on an improved integration of M365 into XELOS.
New Integration Solutions
Collaborating has never been this easy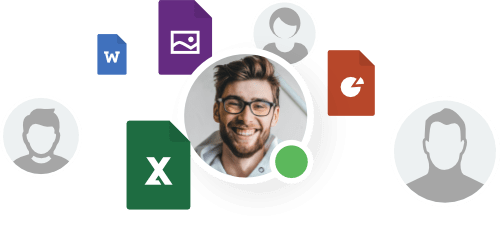 Co-Authoring of Documents
Working on one document with several colleagues – at the same time? Easier than ever with our improved connection between XELOS and M365.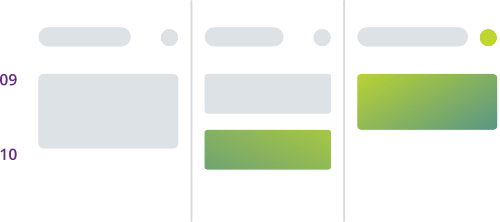 M365 Calendar
Just this once or regularly scheduled: XELOS 9 allows a comfortable import of third-party calendars, making a switching back and forth between platforms unnecessary.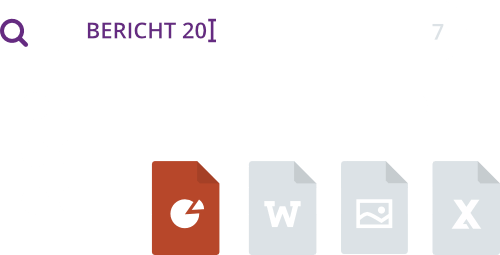 Search includes M365
Never search twice for anything ever again. Searching for documents or areas of interest within MS Teams now shows entries hosted in XELOS 9. Uncluttered and comfortable.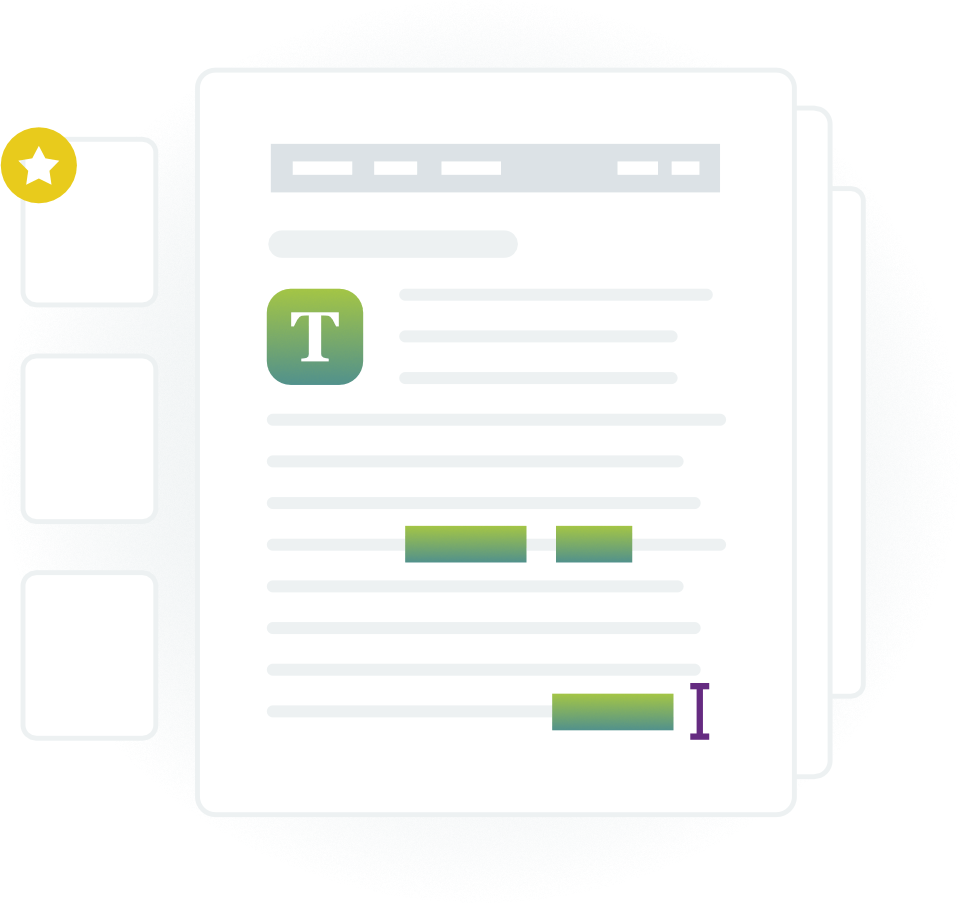 Editorial Solutions for CMS and Wiki
Easier management of structural information
You'll save time with our new, comfortable editorial features!
New content editor for easier editorial tasks.
Layouts now available for CMS and Wiki.
Layout editor to further personalize your Digital Workplace.
Wiki now supports drafts.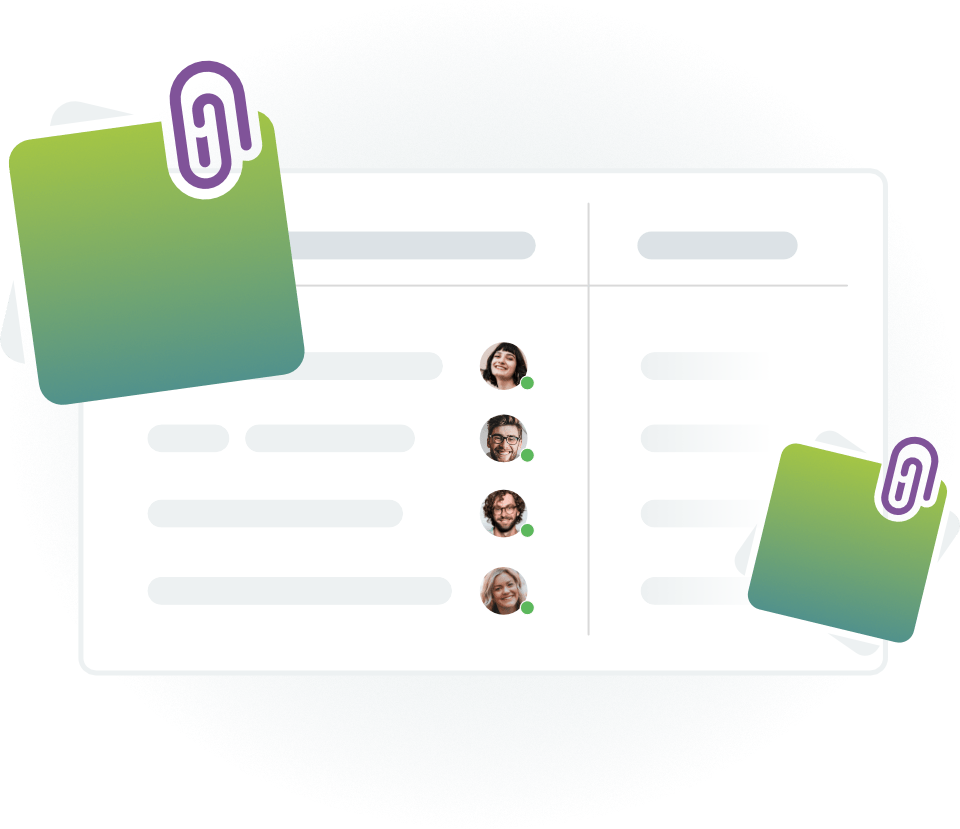 Black Board
Support your Team
One of our customers' biggest requests is finally here: the Black Board was added to our existing forum features. Ride-shares, Tupperware parties or a new tenant for your apartment, anything colleagues may want to share can be added here. Strengthen your team and heighten user acceptance for your platform.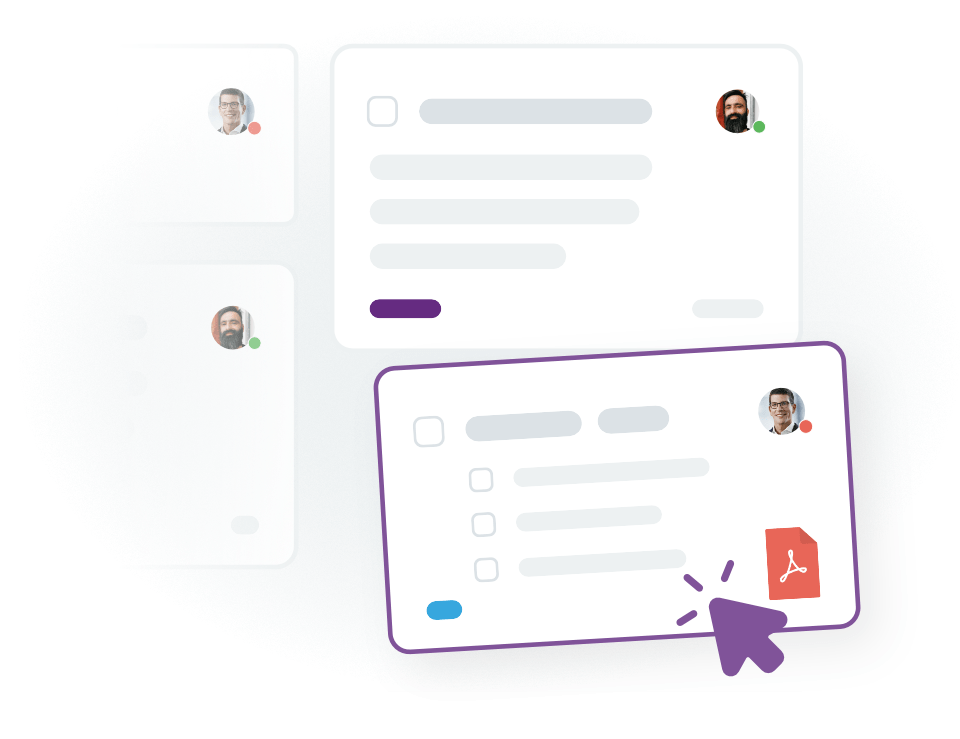 New KANBAN Tasks
Easily finish tasks – together!
Our existing Tasks module shines in its fresh new look and boasts an improved functionality. The practical KANBAN style enhances visibility for important and time-sensitive tasks and makes it easier to coordinate with your colleagues.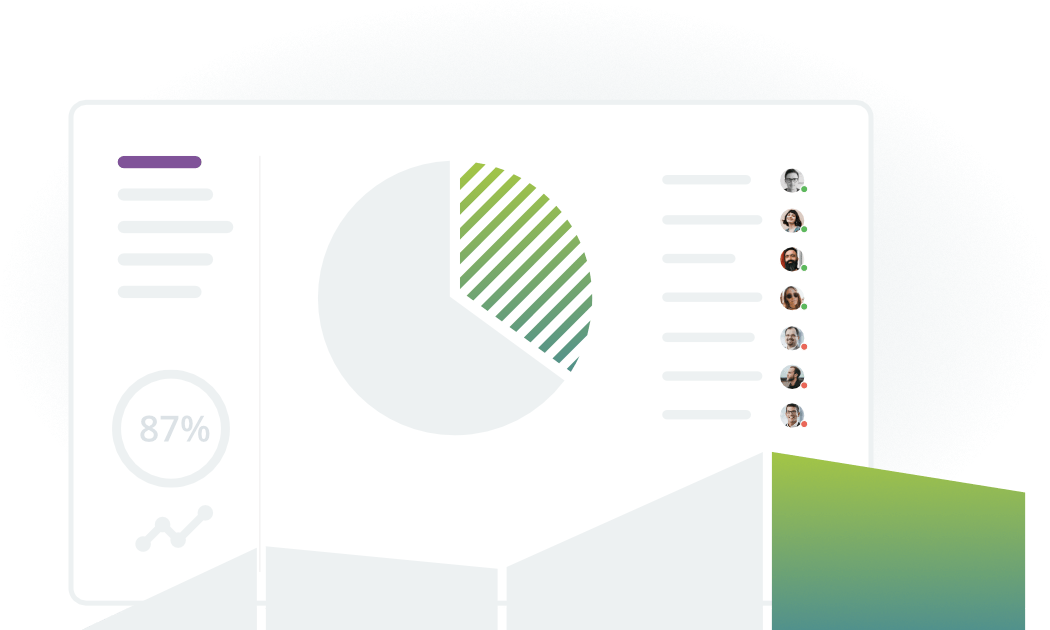 System Statistics
Keep an eye on your system
System statistics have been improved to make analyzing and optimizing easier. Drawing reports on user activity, interactions, mobile app usage as well as activities concerning documents and groups is now possible. Our new statistics also allow for a space-reduced, performant storage of relevant data histories.
New X9 Technology
New tech specs "under the hood"
We didn't just improve existing functionalities and apps. Our systems and framework have also received an upgrade to make working with XELOS even more comfortable.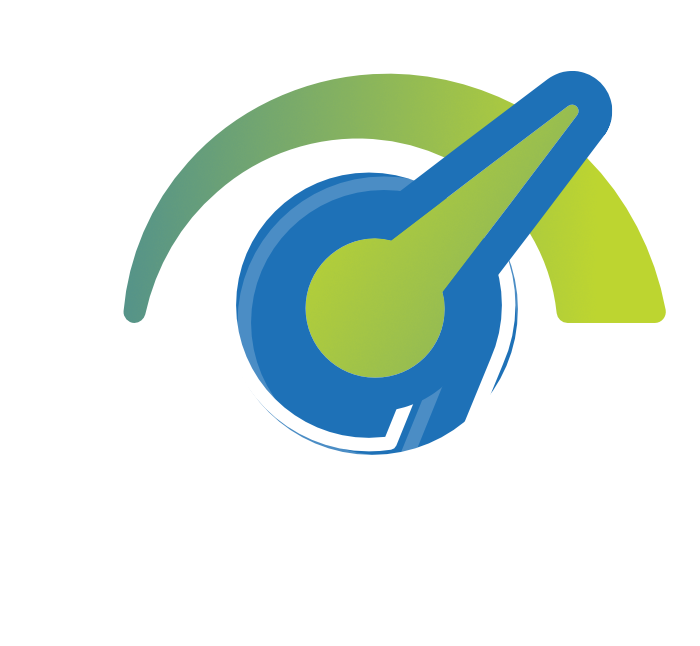 New Document Indexing
Embedded logics and priorities done intelligently: XELOS now uses a new indexing engine for document indexing. Stable and performant, and much more scaleable than the prior version. Using customizable threads, you can attach this service to any workload imagineable.
Optimized Performance
Faster and more performant: many internal optimizations and an intelligent caching solution improves performance for all background processes and makes your platform more stable and efficient.
New System Protocols
It's now easier to configurate recordable errors, using either Cron or Daemon as well as CLI's new verbosity parameters. Newly detailed views and the improved search function for protocols take you towards the solution faster and supports a more fruitful communication with our support team.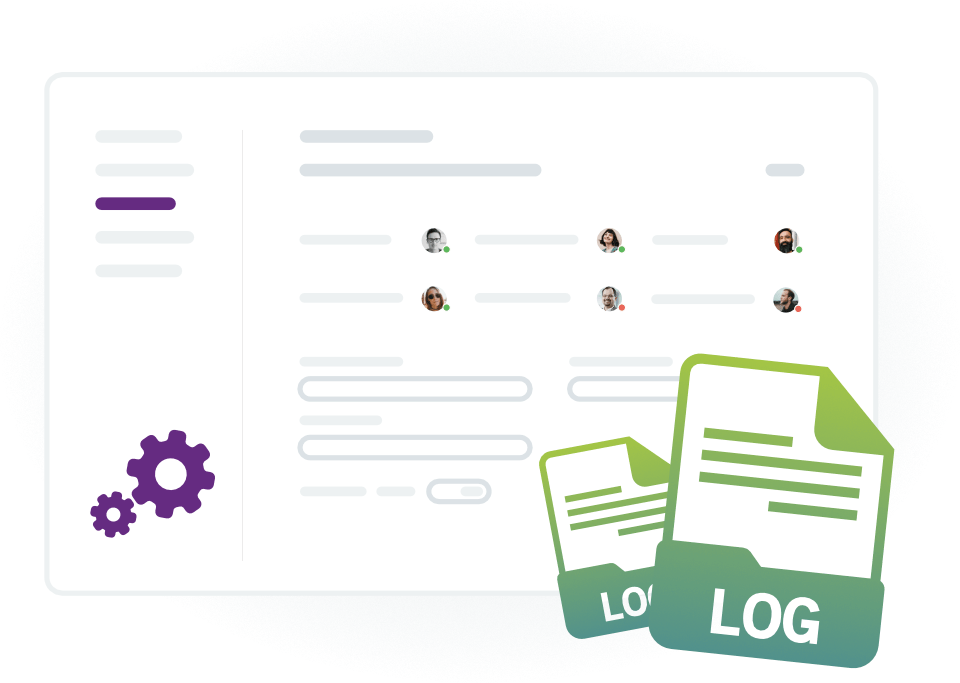 Improved Security due to our new Audit-Log
Retrace every change easily
Our brand new, manipulation-proof Audit-Log records every security-related changes within your system. Creation, change and deletion of content is shown containing all vital information. Due to the configurations option for recordable content you're immediately given the info you need. A history of i.e. security rights allows authorized users to quickly find the last changes.
Improved Search
Make finding things easy
We integrated both Suggestions as well as Fuzzy Search to make your search requests more efficient and productive. We're committed to save you valuable time; our search also considers Likes and Views to immediately show you the most relevant entries.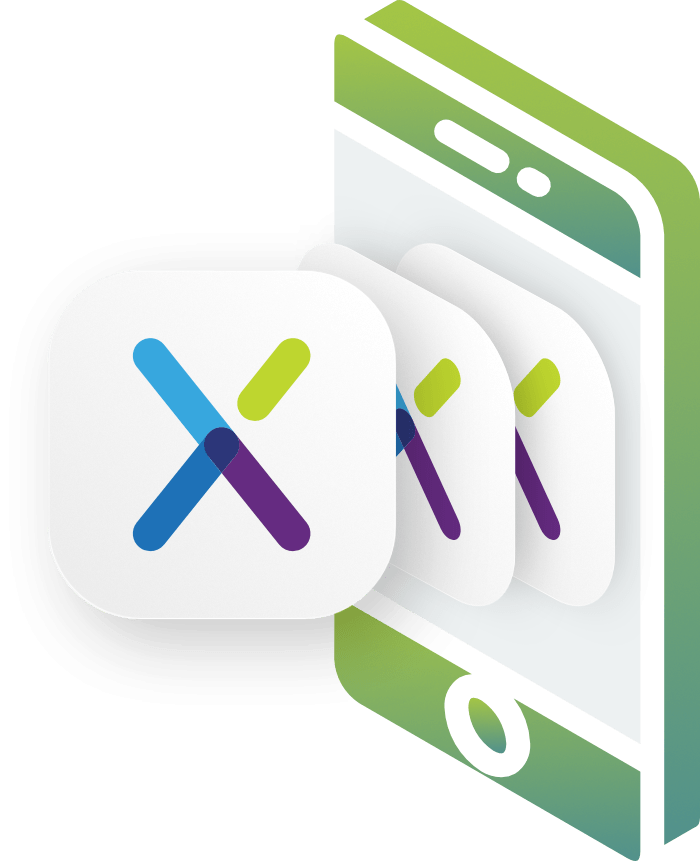 NEW XELOS APP
New technologies for our native Apps
Major makeover for our iOS and Android apps! Convenient, beautiful, fast: our apps were completely remade and now feature a fresher look, a more intuitive use and improved functionalities for your mobile devices.