One Place to Work
Whether at the office, at home or on the go – XELOS 10 takes modern team communication to the next level.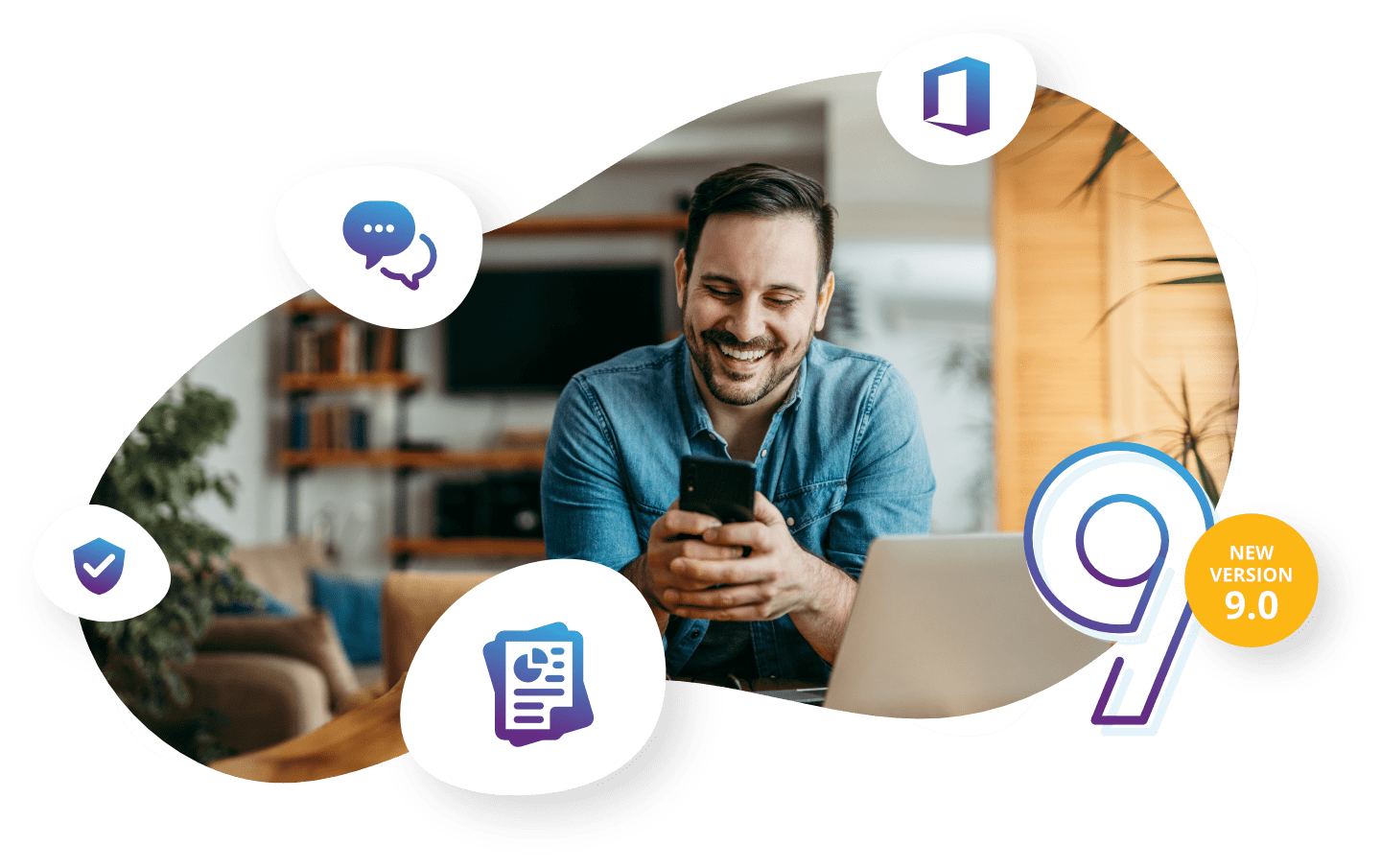 XELOS Social Workplace
XELOS is the flexible Intranet Software that can be easily adapted to your needs. Developed in Germany and a staple on the market for over 14 years, XELOS is now available worldwide. Use it on PCs, Mac, smartphones and tablets .
Fast, fresh and full of powerful features, XELOS is the intranet solution to help you keep pace in today's high-speed business environment. Best of all, you don't have to settle for a one-size-fits-all approach. XELOS is customizable to adapt to the way you work. Watch your productivity soar - XELOS is collaboration made easy!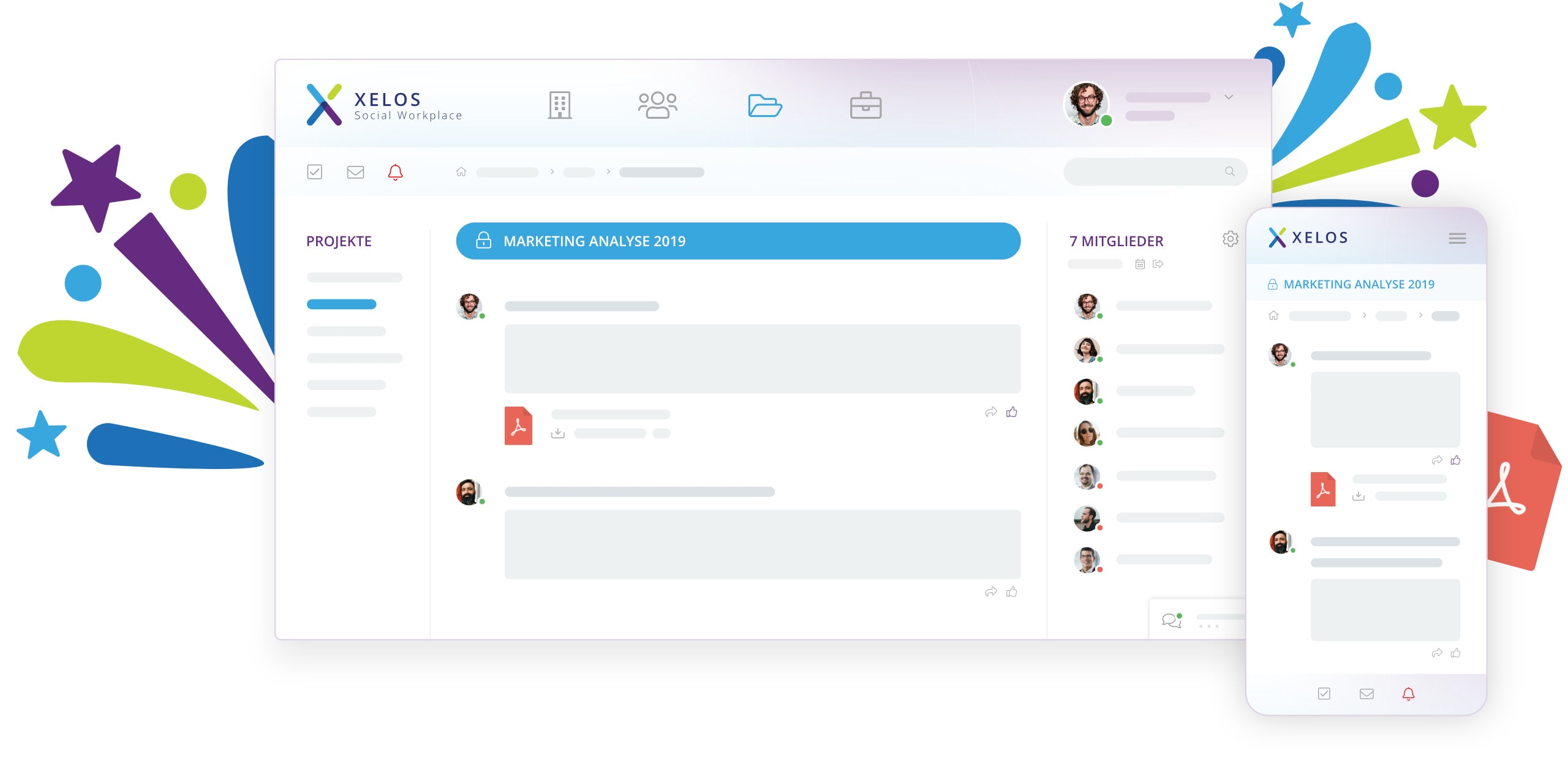 What benefits does XELOS Social Workplace offer?
Learn more about the extensive opportunities for your company.
Communication made easy
Whether it's a quick chat with colleagues, collaboration in a microblog or discussions inside a forum – XELOS successfully improves communication within the company.
Project groups without limits
Organize your projects in groups, invite colleagues, distribute tasks and work together on documents.
Knowledge always accessible
Be it news, important instructions, project details, customer data or general documents - all knowledge and information always remains well organized and easy to find.
Satisfied customers - more than 130,000 users